Skylights go high up in space, distribute light evenly



The Pheonix Library has skylights above columns to create an effect of lightness in the structure, and to better diffuse light.


The Matsumoto Performing Arts Centre has lighting lining the top of the wall revealed by the corner with the ceiling. The wall diffuses light and has a feeling of openness.
Workspaces go close to windows
Sidelight from windows is appropriate for tasks, along with personal lamps. Office fluorescent lighting is the worst kind of light for working.

Determine whether envelope loads (energy leaked through to the outside) or internal loads (heat or cool generated inside the building) are dominant to design heat exchange in the windows.

[1]
Daylight is cool, direct sunlight is warm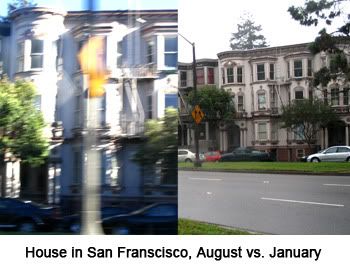 The color of sunlight entering the building is blue if it comes from blue sky, and gold if it comes from the sun.
Direct sunlight is much brighter. Avoid glare, light levels entering a window should be no greater than three times the light in the room. This varies according to the room's function.


Glare can be avoided with windows on two planes rather than just one wall, and with curved white ceilings or walls to diffuse light.


Winter light is dimmer and cooler than summer light


Tinted or reflective glass hinders views and is depressing
Daylight is sufficient for 2 times the window height
Additional lighting is needed during the day for spaces inside the building that are wider than 2 times the height of the window. Light shelves extend this number to more than 2.5 times the height of the window. The width of windows should not be too much that it causes glare.
The room's function will determine how much daylight is appropriate. Outside obstructions can either significantly increase or decrease the amount of sunlight a window receives.
Calculations for daylighting guide here
[Image by:
^Steve Burt on flickr, all other images copyrighted Architecture Revived]